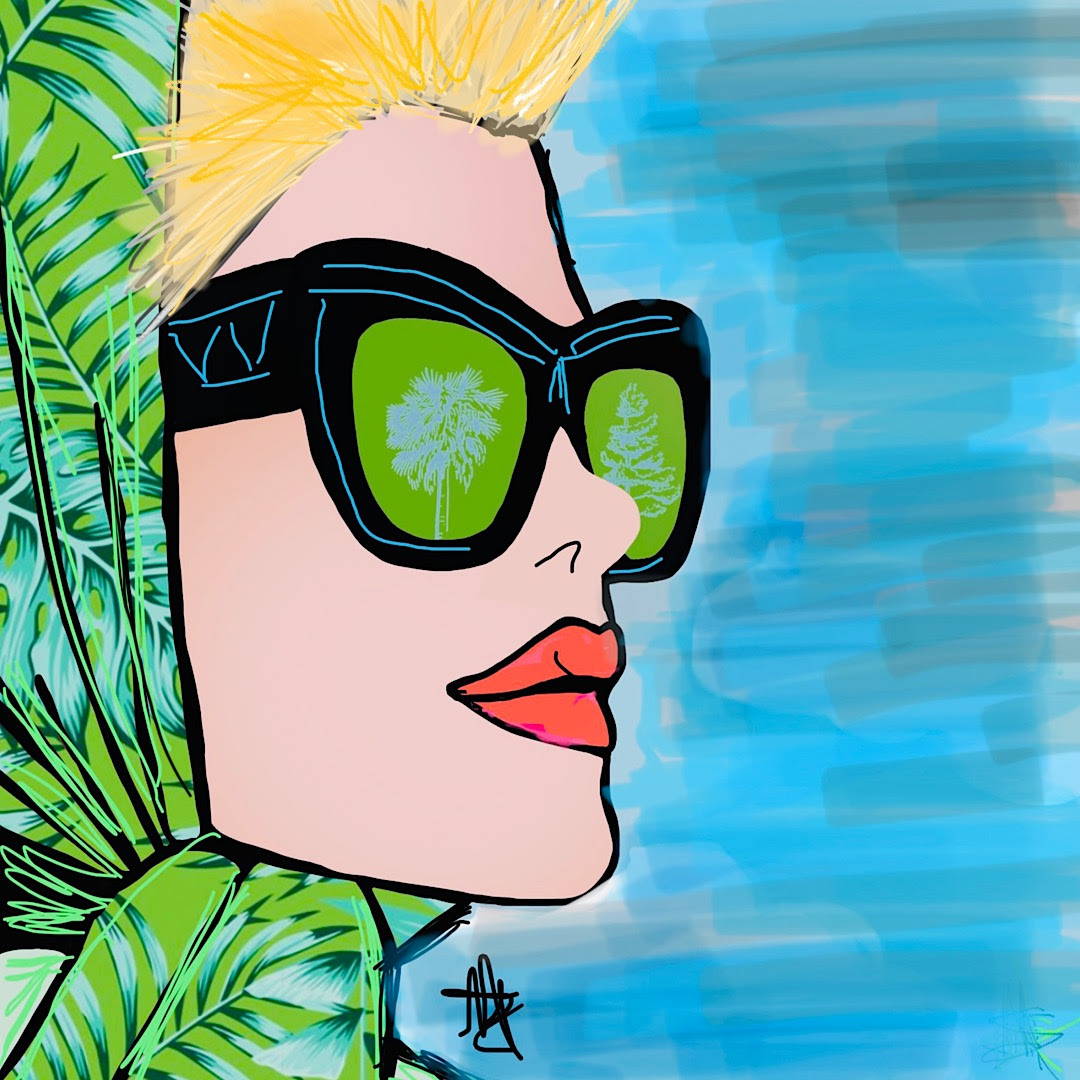 Meet Hollywood costumer/designer Karla Stevens Flanigan, the serial entrepreneur behind luxury candle and lifestyle brand Hollywood & Maine. When not busy in Los Angeles running the wardrobe departments for hit television shows Bob Hearts Abishola and Call Me Kat, Karla runs a cottage industry making candles in Eliot, Maine.
Inspired by her life on both coasts, Karla's created candle fragrances that capture the laid back vibe of sunny California and the majesty of Maine. West Coast scents include Malibu's Endless Summer, redolent of surf, sand and salt air, while East Coast aromas like Snowy Owl Magic evoke memories of a winter walk in the woods.
Karla's take on regionally inspired luxury also includes a line of bespoke accessories such as sea bags, cabana towels, and bucket hats emblazoned with Hollywood's palm tree and Maine's iconic pine.
Use code WHTNOW for 15% off your first order.
✦
ISSUE 9 September 6, 2023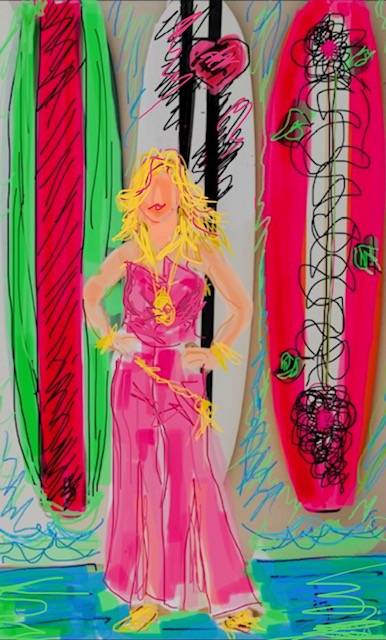 The hottest summer on record got you down? Try catching a wave with Ventura-based surf sensei
Mary Osborne.
After gaining fame as the winner of MTV's "Surf Girls," competitive long-boarder Osborne travelled the world winning titles and shredding the gnar. These days you'll find her balancing her duties as an environmental activist and mother with introducing newbies (or "groms" in surf lingo) to the transcendent joy of catching a wave.
In addition to organizing surf vacations to exotic locales, Osborne teaches private and group lessons at Mondos Beach in Ventura which she calls "California's Waikiki." From bridesmaids' surf weekends to her annual Mother's Day Surf and Brunch, Osborne takes special pride in getting women of all ages into the sport. Her youngest student to date hadn't yet mastered potty training and her oldest remembered the end of World War II.
No matter your age or how hot the weather, surfing is always cool. Use code WHTNOW for 10% off your first lesson.
✦
ISSUE 8 August 9, 2023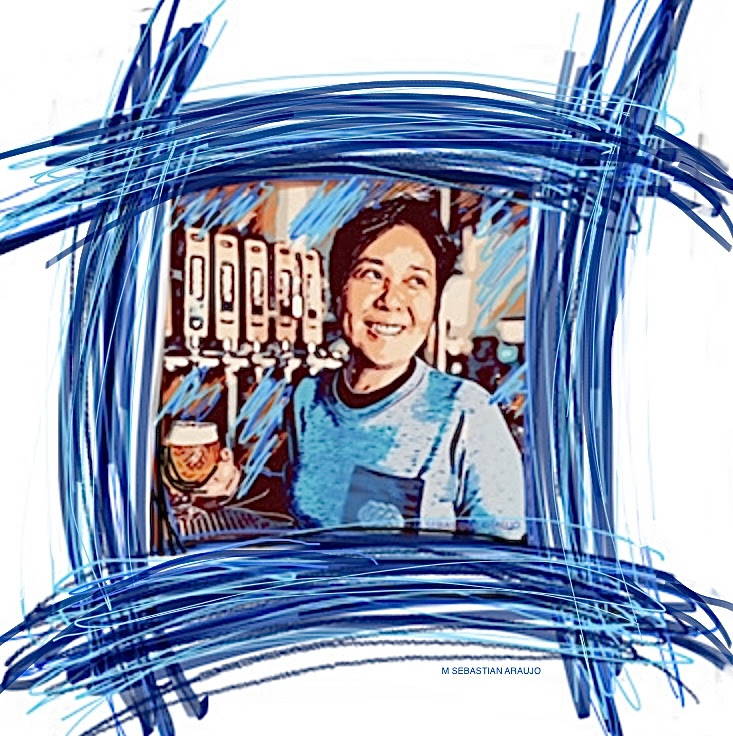 Ever wonder why it took so long for beer to be marketed to women? Imagine the commercial: A woman in the delivery room sweating and pushing for hours to deliver a baby, and when she's done? A kindly nurse pops open a cold one and says, "Mama, this Bud's for you."
According to Lynne Weaver, founder and CEO of Three Weavers craft brewery in Los Angeles (technically Inglewood), women have always been beer drinkers, but in recent years have become more vocal about their presence. In fact, historically speaking the first brewers were female.
Named for Lynne's three daughters, Three Weavers makes a variety of highly quaffable summertime brews (try the Seafarer lager!) available in retail stores but best enjoyed at the Three Weavers brewery and beer garden after a day at the beach.
Mention WHTNOW for 10% off a perfectly crafted cold one.
✦
ISSUE 7 July 25, 2023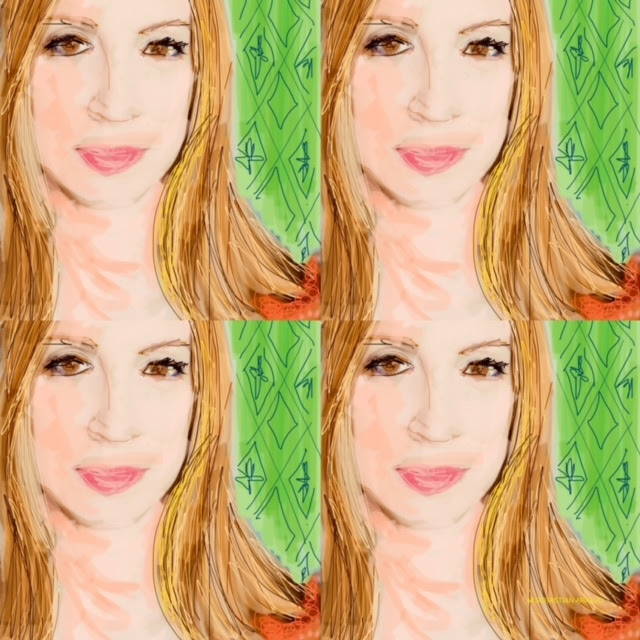 When comedian Julie Lofrano was just starting out in show business in her mid 20s, someone advised that she should never reveal her age. Think about that, Julie says now: "Even when I was young I was basically told I was already too old."
"I'm old enough to work, vote, drink, and rent a car. Anything beyond that isn't about age." It's about stereotyping. When people ask your age, they should be asking about your experience. And Julie's is vast. And funny.
Her standup skewers relatable topics ranging from online dating ("There's a 50% chance you'll get murdered, but if you do they'll make a Lifetime movie about you so it's a win win."), to being a single gal with a dog (Or as Julie calls it, "Giving up.").
These days when someone asks Julie's age, she says: "I'm older than Princess Kate but younger than the late Queen." In other words, a fully adult woman doing her best to enjoy the sweet spot between puberty and death.
Catch Julie and friends at The Comedy Store on Sunset on Fridays for laughs born of experience.
✦
ISSUE 6 July 6, 2023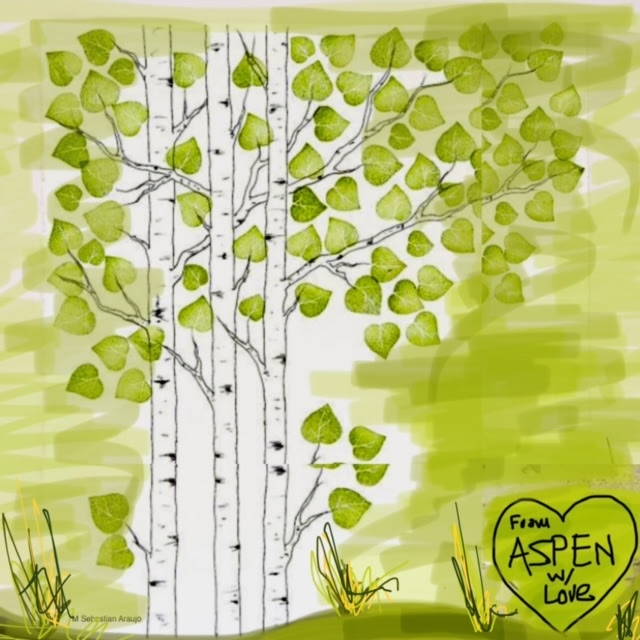 The shimmery trees that make Aspen beautiful can do the same for you. Really.
A proprietary complex derived from the bark of the humble aspen tree has for centuries provided an antidote to aging skin.
Borrowing from the traditions of Colorado's indigenous people, Aspenite Karina Marconi, the founder of ANTEDOTUM, has formulated a line of minimalist serums, oils, and creams for those too busy for fussy beauty routines.
From the Essential Daily Sunscreen to the Elixir Firming Serum, all Antedotum products rely on minimal ingredients to deliver maximum results — ideal protection and renewal for modern life.
Get your own antidote to troubled skin at ANTEDOTUM. Use code WHTNOW for 10% off.
And head over to @whtnowinc on Instagram for a special Antedotum giveaway.
✦
ISSUE 5 June 21, 2023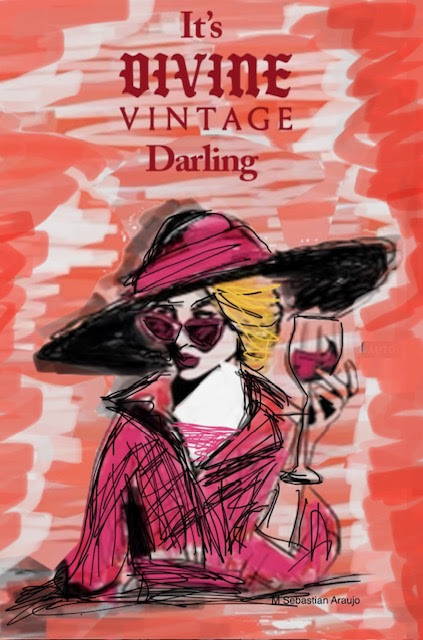 Fashion, like a fine wine, only gets better with time. Hence, DIVINE VINTAGE in Santa Monica, a jackpot of perfectly aged items to drink and wear.
Restaurateur Jenny Rush, the mastermind behind the Blue Plate seafood venues and The Divine Pasta Company, combined a family passion for recycled fashion with her partner Nick Dumergue's genius for wine to create the ultimate vintage shopping destination.
Everything is carefully curated. Rush grew up browsing the vintage clothing shops of San Diego, a tradition she continues with her daughters today. A seasoned sartorial treasure hunter, she personally selects the wearable items in the shop with an eye for craftsmanship and authenticity. While Dumergue scours the globe for interesting, often under-the-radar wines.
Rush's favorite fashion era? The 1970s of her youth.
Favorite vintage designer? Gucci, of course.
What she's drinking now? Pigato and Ceretto Blanche, two reasonably-priced, summer potable Ligurian whites.
Find your vintage at Divine Vintage
✦
ISSUE 4 June 9, 2023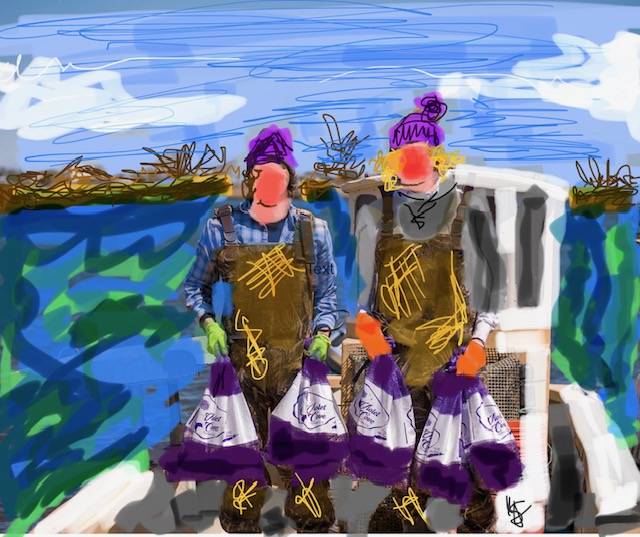 Susan Wicks comes from a family of baymen, boat builders, sea captains and the occasional rumrunner. After a Hall of Fame basketball career and stint as a sports ambassador for the U.S. State Department, Sue came home to Long Island to grow oysters.
You read that right: The former standout forward with the New York Liberty now happily spends her days raising sustainably grown Violet Cove Oysters on an idyllic aquatic farm.
And get this: Sue's Violet Cove Oysters can be shipped directly from the farm, to you. Order a couple of dozen today and they'll be at your door tomorrow, packed fresh from the sea. Pop open a bottle of rose to wash them down for an instant summer party.
Use code WHTNOW to score a free oyster knife and shucking instructions with your first order.
✦
ISSUE 3 May 23, 2023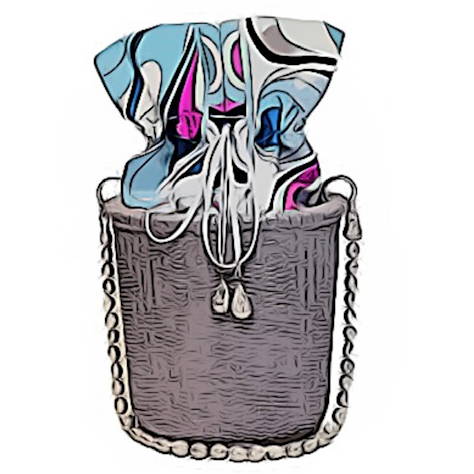 On the island of Nantucket, baskets are a thing. And not a new thing.
In the second half of the nineteenth century, the U.S. government deployed lightships — essentially floating lighthouses — to mark dangerous waters off Cape Cod. Not too surprisingly, the seamen manning these vessels found themselves with lots of downtime. To fill the hours, they began weaving distinctive rattan baskets which they then sold in island shops once they returned to shore. Learn more here.
Pretty soon, the government got wise to the sailors' side hustle and put the kibosh on ship-board weaving. So the making of lightship baskets returned to shore, where it continues to thrive today thanks to island artisans like Christina Rose Manca. Combining her passion for Nantucket and all things crafty, Christina founded The Manca Studio where she makes lightship basket purses, furniture, and lighting with a distinctly modern vibe.
Take a classic Nantucket lightship basket, add a vintage Hermes or Pucci scarf, maybe some faux fur and tassels and voila — your handbag is a work of art.
Click here and use the code WHTNOW for 5% off your purchase.
✦
ISSUE 2 May 16, 2023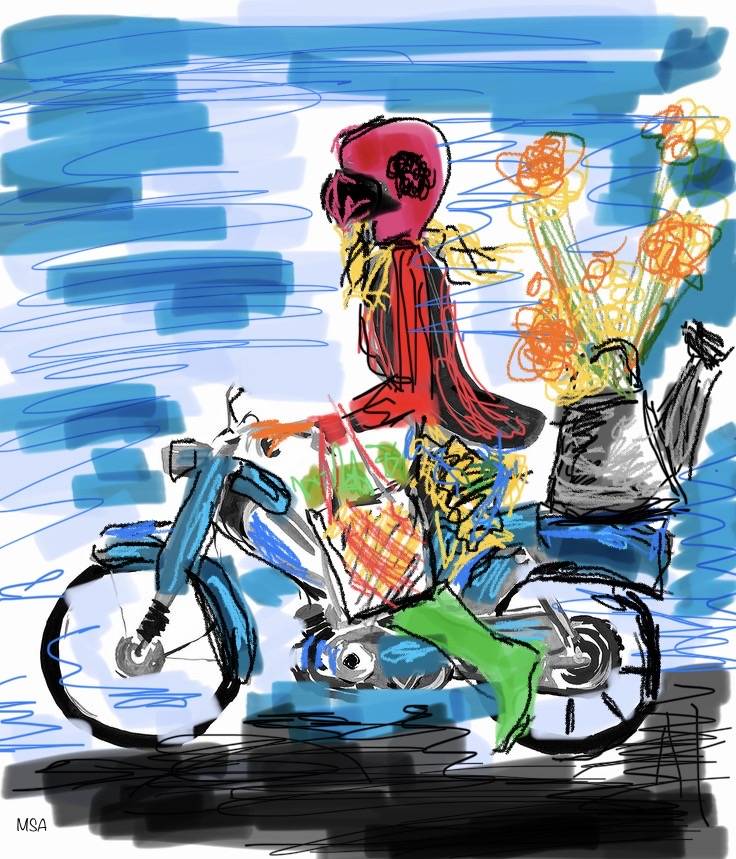 Got dirt? If so, you can farm. Just ask Lauri Kranz, the garden guru behind
Edible Gardens L.A.
Singer-songwriter Kranz came to gardening almost by accident. When her son's kindergarten asked for parent volunteers to oversee the student garden, Kranz answered the call. Pretty soon, she was hooked. And oh how her garden grew!
Impressed by the bounty of the school's harvest, fellow parents soon began asking Kranz for help setting up their own vegetable plots and Edible Gardens L.A. was born.
In addition to creating gardens for schools, restaurants, and private clients, Kranz and her husband and partner Dean Kuipers immersed themselves in the area farming community. When the pandemic shut down local farmers' markets, Kranz and Kuipers came to the growers' rescue, shuttling fresh produce directly from the farms to buyers' homes.
Next, as interest in urban farming continued to bloom, Kranz and Kuipers shared their horticultural secrets in a book, A Garden Can be Anywhere.
And now, they've opened a brick-and-mortar HQ, the Edible Gardens LA Home Farm Shop to empower people to make healthier choices and seek out new avenues of beauty in their lives.
✦
ISSUE 1 May 5, 2023