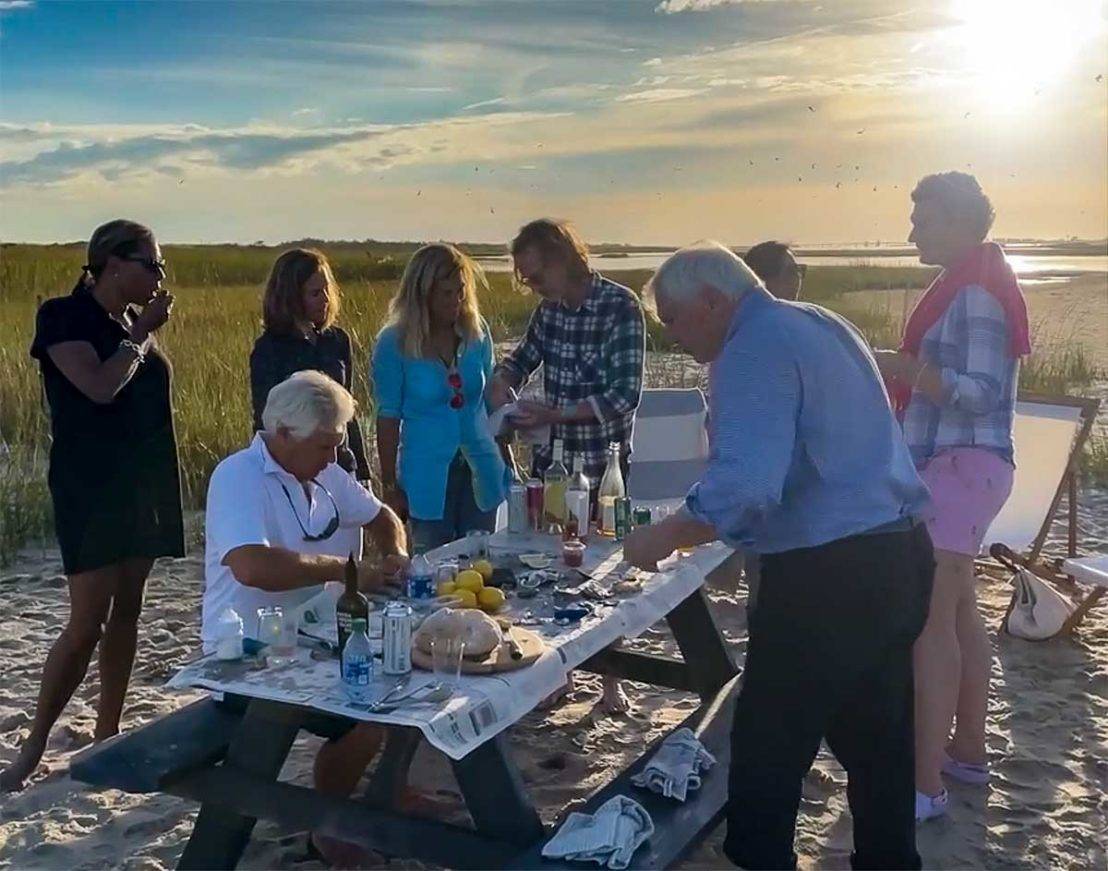 Our Oyster Bash in Mastic Beach Was Amazing!
Violet Cove Oyster Company, wine from RGNY winery on the North Fork, beer from Talea Brewery in Brooklyn, bread from Gail Watson Micro Bakery — products all produced by women!

2 cups butter, softened
1/2 cup grated Parmesan cheese
1/4 cup finely chopped parsley
2 garlic cloves, minced
1 Tbsp Worcestershire sauce
1 Tsp paprika
1/2 Tsp ground red pepper
1/2 Tsp hot sauce
3 dozen oysters, shucked, on the half shell
Get your fire going for your grill.
Put everything but the oysters in a food processor and blend until smooth.
When the grill is ready, put 12 oysters in a single layer on the grill,
and place a good dollop of butter mixture on top of each oyster.
Grill for 2 minutes and then cover and grill for another 3 minutes.
Serve first round, and then keep grilling and serving the rest.
Serves 10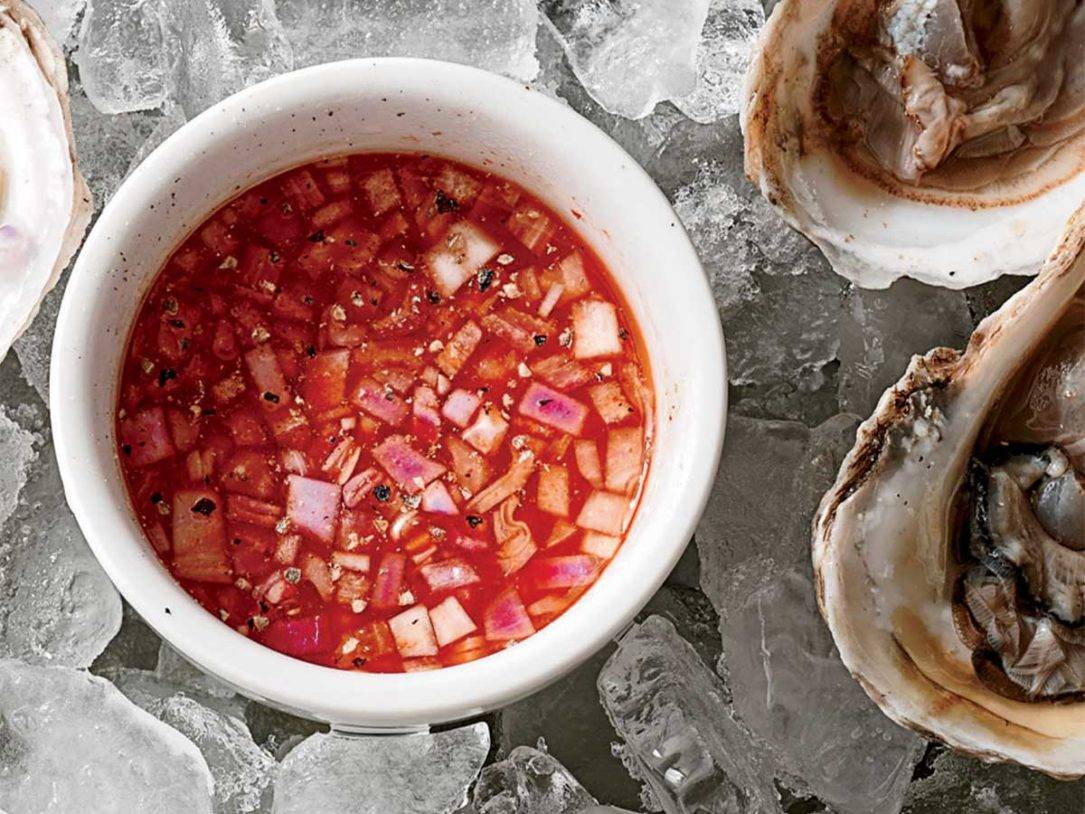 1/2 cup shallots
1/4 cup champagne vinegar
1/4 cup rice vinegar
1/8 Tsp sugar
1/8 Tsp salt
Fresh ground pepper
Peel and mince shallots.

Add shallots to a bowl with the champagne vinegar, rice vinegar, sugar, salt and pepper. Cover and put in refrigerator for a couple of hours. You can store for up to a month. Makes about 2/3 cup sauce.

Serves 10
Special Thanks to our Friends that Helped